CYLINDRICAL GRINDING / POLISHING
Precision grinding achieves both a defined surface quality and compliance with ultra-precise tolerances.
Even grinding prior to plating is crucial to quality – a matter of course thanks to our know-how, our many years of experience and our infrastructure.
Any required surface quality, From matt to coarse, through to high-gloss mirror finish N1.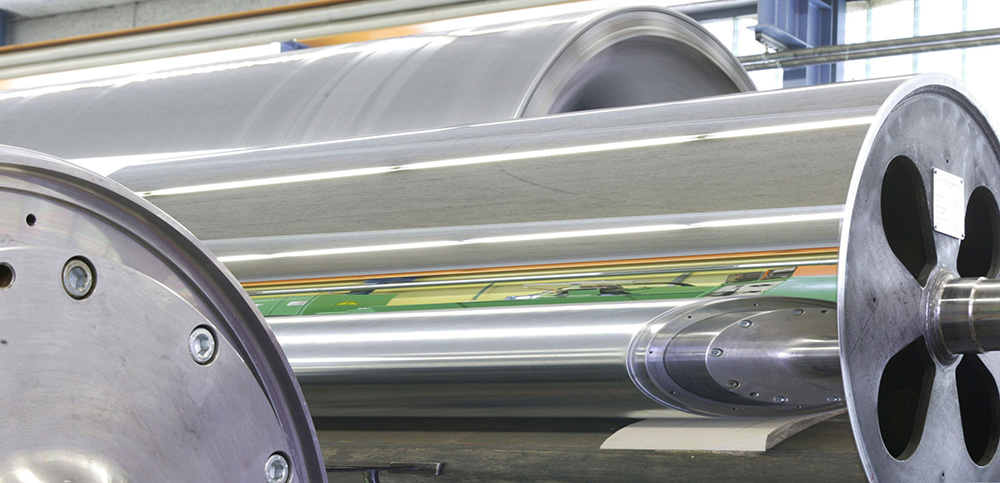 Max. Dimensions
Diameter 2'800 mm
Length 12'000 mm
Weight 25 t
Up to length 5'000 mm at the tips