Quality Management
Our Quality Management System to ISO 9001 intentionally stands for a part of what we demand of ourselves to help us perform our most important task:
Your satisfaction.
At our company, man and machine guarantee constantly high quality. People who understand their profession, know how to act flexibly and effectively and facilities which are constantly modernised and matched to the ever more stringent requirements.
Automated monitoring facilities and our own laboratory ensure conditions constantly meeting the most stringent and uniform standards.
Our in-house Jig Construction Department ensures the very best conditions for all workpieces.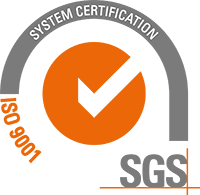 Environmental Protection
We are pursuing a balanced environmental policy. Economic aims set whilst taking ecology into account, since ecological responsibility and prevention of environmental pollution are integral elements of entrepreneurial responsibility.
We are under obligation to improve our environmental performance on a continual basis and to observe environmental legislation, as well as further relevant requirements.